A 60 Second Review by Anne Brees
★★★★☆ (3.75)
Genre – Young Adult Fantasy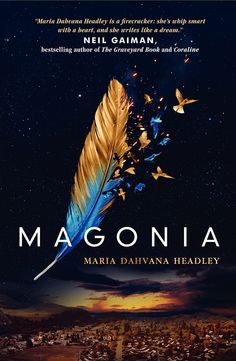 Summary – Aza Ray is drowning in thin air.
Since she was a baby, Aza has suffered from a mysterious lung disease that makes it ever harder for her to breathe, to speak—to live.
So when Aza catches a glimpse of a ship in the sky, her family chalks it up to a cruel side effect of her medication. But Aza doesn't think this is a hallucination. She can hear someone on the ship calling her name.
Only her best friend, Jason, listens. Jason, who's always been there. Jason, for whom she might have more-than-friendly feelings. But before Aza can consider that thrilling idea, something goes terribly wrong. Aza is lost to our world—and found, by another. Magonia.
Above the clouds, in a land of trading ships, Aza is not the weak and dying thing she was. In Magonia, she can breathe for the first time. Better, she has immense power—and as she navigates her new life, she discovers that war is coming. Magonia and Earth are on the cusp of a reckoning. And in Aza's hands lies the fate of the whole of humanity—including the boy who loves her. Where do her loyalties lie?
Initial Thoughts – First of all, look at that cover. It's gorgeous. I want to own this book, just so I can stare at it all day.
Plot – ★★★☆☆ In the beginning, the plot is great. It kept me turning the pages. But in the middle, something happened and I was just confused. At the end it began to pick up again, but the middle lost me.
Characters – ★★★☆☆ I didn't really connect with Aza. I loved her voice in the beginning, but it got lost along with the story. However, I absolutely adored Jason. I wish he had gotten to tell more of the story.
Story world – ★★★★☆  As far as a fantasy novel goes, the story world in the clouds was pretty unique. I fell in love with all the different creatures that lived in the clouds.
Style – ★★★★★  Headley has that style that slips in little facts seamlessly into the novel, so that you learn while you read. I absolutely love when authors do this, so it earned a lot of bonus points with me.
Closing Thoughts – This story had an interesting story world and one fantastic character, but the plot and the rest of the characters fell flat. Recommended for those who want to explore the clouds and the creatures living among them.
(summary and cover from GoodReads)