A 60 Second Review by Anne Brees
(This is the second book in the Half Bad Trilogy. You can find my review of the first book here. Spoilers below. )
★★★★☆ (4.25)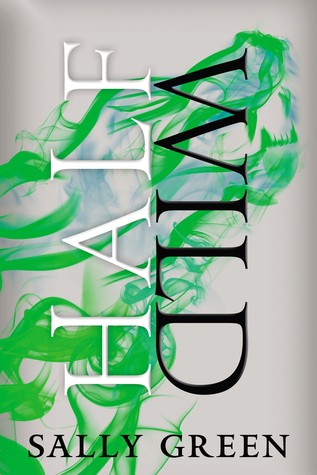 Genre – Young Adult Fantasy

Summary – In a modern-day England where two warring factions of witches live amongst humans, seventeen-year-old Nathan is an abomination, the illegitimate son of the world's most powerful and violent witch. Nathan is hunted from all sides: nowhere is safe and no one can be trusted. Now, Nathan has come into his own unique magical Gift, and he's on the run–but the Hunters are close behind, and they will stop at nothing until they have captured Nathan and destroyed his father.

Initial Thoughts – I read the first book early this year and liked it enough to continue on with the series. I liked this book quite a bit, but it didn't wow me quite as much as the first one did.
Plot – ★★★★☆ For the most part, the plot was pretty fast paced. However, at sometimes it lagged. I'm afraid this book might be suffering from Second Book Syndrome.
Characters – ★★★★★ My favorite part about this series is the characters. Green really has mastered the anti-heroine concept. Almost every single one of her characters are anti-heroines, but I somehow love them all.
Story world – ★★★★★ Green has a talent for describing the setting without you really realizing it. (Ahh, the mystical show not tell rule.) There are no huge blocks of describing text, yet I can see all of the settings clearly in my mind.
Style – ★★★☆☆ Too many times Green's writing read like writing. I was never fully sucked into the story because her style wasn't immaculate.
Closing Thoughts –  I will definitely be reading Half Lost when it is released. Hopefully this book was only suffering from Second Book Syndrome, and Green will wow me in the final book.
(summary and cover from GoodReads)