A 60 Second Review by Anne Brees
★★★★★   (4.50)
Genre – Young Adult Contemporary LGBT+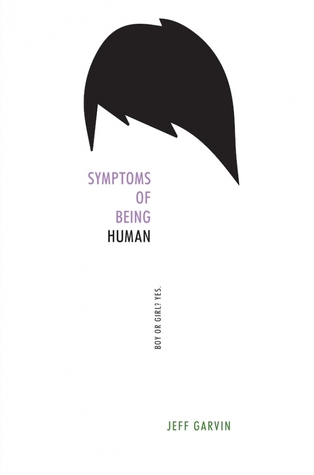 Summary –The first thing you're going to want to know about me is: Am I a boy, or am I a girl?
Riley Cavanaugh is many things: Punk rock. Snarky. Rebellious. And gender
fluid. Some days Riley identifies as a boy, and others as a girl. The thing is…Riley isn't exactly out yet. And between starting a new school and having a congressman father running for reelection in uber-conservative Orange County, the pressure—media and otherwise—is building up in Riley's so-called "normal" life.
On the advice of a therapist, Riley starts an anonymous blog to vent those pent-up feelings and tell the truth of what it's REALLY like to be a gender fluid teenager. But just as Riley's starting to settle in at school—even developing feelings for a mysterious outcast—the blog goes viral, and an unnamed commenter discovers Riley's real identity, threatening exposure. Riley must make a choice: walk away from what the blog has created—a lifeline, new friends, a cause to believe in—or stand up, come out, and risk everything.
(Summary from Goodreads)
Initial Thoughts – I started paging through this book and I was immediately caught. The plot, the style, the characters, everything is entrancing.
Plot – ★★★★☆ This book is very informative. Which is fantastic, because it's a subject that most people have little understanding about and need to understand. However, I felt like sometimes the explaining got in the way of the plot.
Characters – ★★★★★ All of these characters are perfect. Riley is honest and witty and completely perfect for explaining the misunderstandings and the hoaxes around being gender fluid.
Story world – ★★★★☆ The story world doesn't receive a lot of attention in this book, because it's not super important to the plot. However, I think that some of the places frequently visited could have used a little more description.
Style – ★★★★★ Garvin's sarcastic, yet intelligent style makes this book impossible to put down, easy to relate to, and understand.
Closing Thoughts – Everyone has to read this book. It's time we start understanding other people around us. And what better way than through reading?
Recommendation – Recommended for those wanting a sarcastic read and to understand more about the LGBT+ community.
(summary and cover from Good Reads)