A 60 Second Review by Anne Brees
★★★★★ (4.50)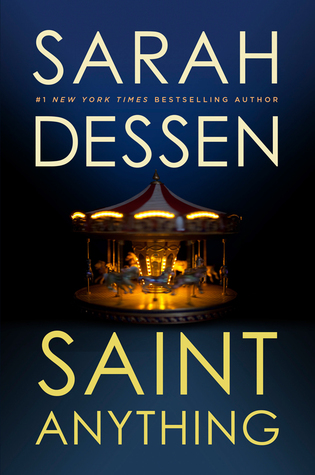 Genre – Young Adult Contemporary
Summary – Peyton, Sydney's charismatic older brother, has always been the star of the family, receiving the lion's share of their parents' attention and—lately—concern. When Peyton's increasingly reckless behavior culminates in an accident, a drunk driving conviction, and a jail sentence, Sydney is cast adrift, searching for her place in the family and the world. When everyone else is so worried about Peyton, is she the only one concerned about the victim of the accident?
Enter the Chathams, a warm, chaotic family who run a pizza parlor, play bluegrass on weekends, and pitch in to care for their mother, who has multiple sclerosis. Here Sydney experiences unquestioning acceptance. And here she meets Mac, gentle, watchful, and protective, who makes Sydney feel seen, really seen, for the first time.
Initial Thoughts – This is my first Sarah Dessen novel, because I'm not a super into the romance genre. This book offered not only a lovely romance, but a variety of deeper topics such as crime, drug abuse, family issues, and individuality.
Plot – ★★★★☆ This book was compelling and forced you to continue to turn the pages. However, I just felt like it lagged in some parts. Maybe that's just my personal preference and not really Sarah Dessen's style.
Characters – ★★★★★  I envy the way Sarah Dessen is able to develop her characters. All of them have their quirks and flaws. The characters were probably my favorite part of the story.
Story world – ★★★★☆ The setting isn't described often and I felt like I could have used a little more scenery.
Style – ★★★★★  Sarah Dessen's style perfectly matched this book. It was smooth, easy to read, and made you focus on the story, not the words.
Closing Thoughts – This book was a perfect, quiet read. However, I'm not sure if I'm going to pick up more Sarah Dessen books because I've heard that this book is unlike the rest. Recommended for a quiet afternoon in a busy week.
(summary and cover from GoodReads)