A 60 Second Review by Anne Brees
★★★★☆   (4.25)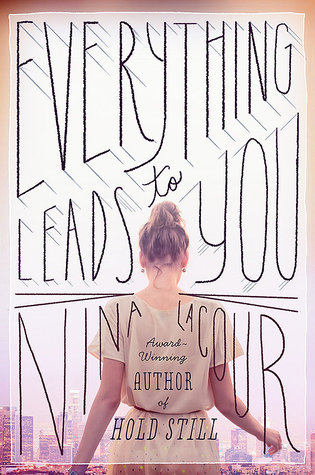 Genre – Young Adult Contemporary, LGBT+

Summary – A wunderkind young set designer, Emi has already started to find her way in the competitive Hollywood film world.
Emi is a film buff and a true romantic, but her real-life relationships are a mess. She has desperately gone back to the same girl too many times to mention. But then a mysterious letter from a silver screen legend leads Emi to Ava. Ava is unlike anyone Emi has ever met. She has a tumultuous, not-so-glamorous past, and lives an unconventional life. She's enigmatic…. She's beautiful. And she is about to expand Emi's understanding of family, acceptance, and true romance.
Initial Thoughts – This book was sweet and beautiful and unique and lovely and just absolute perfection.
Plot – ★★★★☆ The plot was enticing and well-paced, but it was just a little predictable in some parts.
Characters – ★★★★★ These characters are so lifelike. They were my favorite kind of imperfectly perfect. They weren't all smiles and adventures all the time, and added a lot of depth to the story.
Story world – ★★★★☆ I loved the movie aspect of this novel. I learned a lot about a different aspect of life, and I feel like I'll look at movies a lot differently because of it.
Style – ★★★★☆ I loved how Emi's background in designing settings came out so well in the novel with the setting. That was one of my favorite parts of the book.
Closing Thoughts – If you're in need of a sweet romance, this is just the book for you.
(summary and cover from GoodReads)