(This is the second book in the The Raven Cycle series. You can find my review of the first book here. Spoilers in the summary below.)
A 60 Second Review by Anne Brees
★★★★★   (5.00)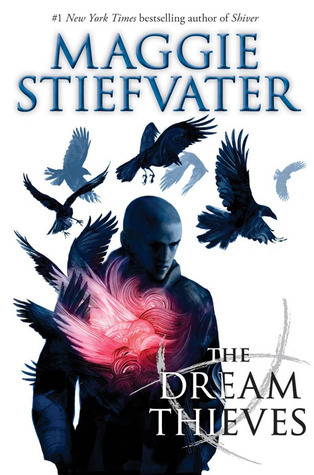 Genre – Young Adult Fantasy
Summary -If you could steal things from dreams, what would you take?
Ronan Lynch has secrets. Some he keeps from others. Some he keeps from himself.
One secret: Ronan can bring things out of his dreams.
And sometimes he's not the only one who wants those things.
Ronan is one of the raven boys—a group of friends, practically brothers, searching for a dead king named Glendower, who they think is hidden somewhere in the hills by their elite private school, Aglionby Academy. The path to Glendower has long lived as an undercurrent beneath town. But now, like Ronan's secrets, it is beginning to rise to the surface—changing everything in its wake.
Initial Thoughts – After reading the Raven Cycle, I immediately ordered the rest of the series from my library. I was so excited to start the next book.
Plot – ★★★★★ You have no reason to fear second book syndrome with this book. It kept me up all night.
Characters – ★★★★★ The characters are my favorite part of this series. They are all so complex and realistic.
Story world – ★★★★★ Stiefvater has the rules of her story world set. It can be difficult when writing a fantasy world to have so different rules and laws that it's too confusing. Not a problem for Stiefvater.
Style – ★★★★★ Stiefvater's style is perfectly poetic, yet realistic.
Closing Thoughts – Read the Raven Cycle. Read the Dream Thieves. This book is definitely in my top favorites.
(summary and cover from GoodReads)