A 60 Second Review by Anne Brees
(This is the fourth book in the Lunar Chronicles series. Spoilers in the summary below.)
★★★★★ (5.00)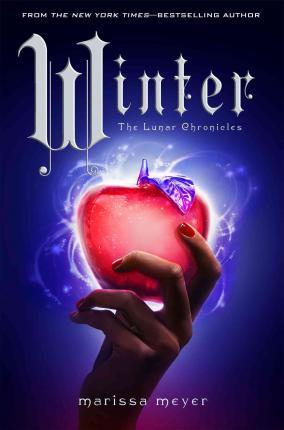 Genre – Young Adult Fantasy
Summary –Princess Winter is admired by the Lunar people for her grace and kindness, and despite the scars that mar her face, her beauty is said to be even more breathtaking than that of her stepmother, Queen Levana.
Winter despises her stepmother, and knows Levana won't approve of her feelings for her childhood friend—the handsome palace guard, Jacin. But Winter isn't as weak as Levana believes her to be and she's been undermining her stepmother's wishes for years. Together with the cyborg mechanic, Cinder, and her allies, Winter might even have the power to launch a revolution and win a war that's been raging for far too long.
Can Cinder, Scarlet, Cress, and Winter defeat Levana and find their happily ever afters?
 (Summary from GoodReads)
Initial Thoughts – The second I got saw the notification from my library telling me that I had this book waiting, I went there immediately. I was so excited to read this book because I absolutely adore this series.
Plot – ★★★★★ The pacing is incredible in this book. There's always something keeping the pages turning.
Characters – ★★★★★ My favorite part about this series is the characters. They are all so complex, realistic, and lovable.
Story world – ★★★★★  This book takes place primarily on Luna, so it was interesting to explore another aspect of Meyer's wonderful story world.
Style – ★★★★★ Marissa Meyer has the flawless style for these books. Her simple, smooth prose pushes the book along at the perfect pace.
Closing Thoughts – If you hadn't read the Lunar Chronicles yet, go to your library or bookstore and pick it up. Right now. The books are incredible.
(cover from GoodReads)