A 60 Second Review by Anne Brees
★★★★★ (4.75)
Genre – Young Adult Science Fiction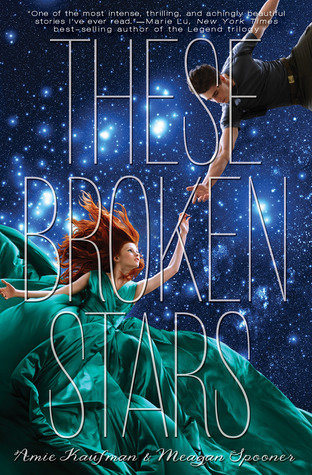 Summary – Luxury spaceliner Icarus suddenly plummets from hyperspace into the nearest planet. Lilac LaRoux and Tarver Merendsen survive – alone. Lilac is the daughter of the richest man in the universe. Tarver comes from nothing, a cynical war hero. Both journey across the eerie deserted terrain for help. Everything changes when they uncover the truth.
 (Summary from GoodReads)
Initial Thoughts – I'm a bit behind in reading this series, but I'm glad that I'm finally getting to it.
Plot – ★★★★★ This is an amazingly crafted novel. I never would have guessed the ending.
Characters – ★★★★★  I loved where these characters started off and ended up together. I fell in love with both of them.
Story world – ★★★★★ The story world is clearly very developed and look forward to exploring it in the next books.
Style – ★★★★☆  The style of these authors was very smooth and easy to read, but it was just missing a little something for me.
Closing Thoughts – I would definitely recommend this this series to anyone who is a fan of science fiction.
(summary and cover from GoodReads)