A 60 Second Review by Anne Brees
★★★★★   (5.00)
Genre – Young Adult Fantasy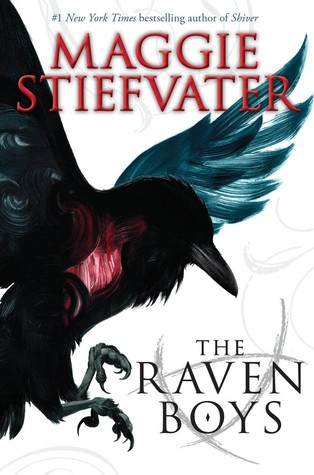 Summary – It is freezing in the churchyard, even before the dead arrive.
Every year, Blue Sargent stands next to her clairvoyant mother as the soon-to-be dead walk past. Blue herself never sees them—not until this year, when a boy emerges from the dark and speaks directly to her.
For as long as she can remember, Blue has been warned that she will cause her true love to die. She never thought this would be a problem. But now, as her life becomes caught up in the strange and sinister world of the Raven Boys, she's not so sure anymore.
Initial Thoughts – After seeing so much about this book on Booklr, I knew that I had to read it. I've been meaning to for so long, and I'm so happy to finally escape into this book. Because it was AMAZING.
Plot – ★★★★★ There's so many things I never expected. I gasped out loud so many times, because this book is utter perfection.
Characters – ★★★★★ I love all of these characters with all of my heart. I just want to hug all of them and protect them from their world.
Story world – ★★★★★ Give my more paranormal books like this. Not scary, but interesting. I loved every aspect of this book, all the research that must have gone into it, and just…how perfect everything is.
Style – ★★★★★ Maggie Stiefvater's style is so perfect. The book moved along so perfectly.
Closing Thoughts – I need the next book immediately. I'm ordering it from the library now. I can't tell you how perfect it is.
(summary and cover from GoodReads)