A 60 Second Review by Anne Brees
★★★★★ (4.50)

Genre – Young Adult Contemporary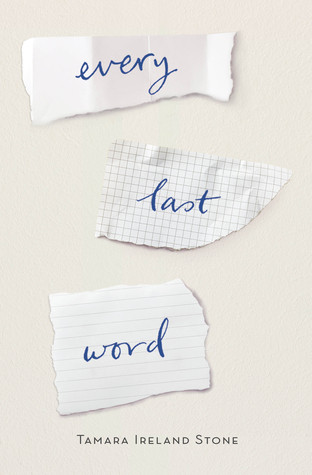 Summary – If you could read my mind, you wouldn't be smiling.
Samantha McAllister looks just like the rest of the popular girls in her junior class. But hidden beneath the straightened hair and expertly applied makeup is a secret that her friends would never understand: Sam has Purely-Obsessional OCD and is consumed by a stream of dark thoughts and worries that she can't turn off.
 (Summary from GoodReads)
Initial Thoughts – I read this book in one day. I loved every second of it.
Plot – ★★★★☆ While some of the romance subplot was predictable (as most are), the other plots held my attention and kept me glued to the page.
Characters – ★★★★★ Tamara Ireland Stone nailed this. The characters are complex and realistic and I loved every single one.
Story world – ★★★★☆ Stone doesn't focus much on the scenery and it could have used a little more. However, the places she did describe were great.
Style – ★★★★★ This book focuses on many serious problems, and it's clear that Stone has researched all of them deeply. It shines through her writing and makes it all the more interesting.
Closing Thoughts – This book will change the way you see the world. It's a definite need read.
(summary and cover from GoodReads)