A 60 Second Review by Anne Brees
(This is the third book in the Daughter of Smoke and Bone series. You can find my review of the first book here. The second book can be found here. Spoilers in the summary below.)
★★★★★ (5.00)
Genre – Young Adult Fantasy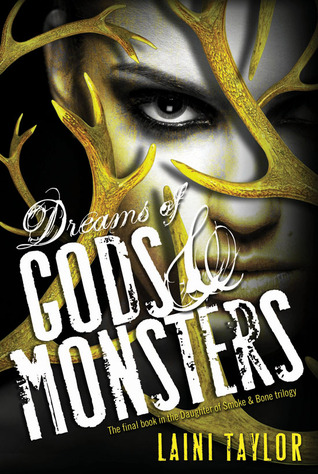 Summary -By way of a staggering deception, Karou has taken control of the chimaera rebellion and is intent on steering its course away from dead-end vengeance. The future rests on her, if there can even be a future for the chimaera in war-ravaged Eretz. .
 (Summary from GoodReads)
Initial Thoughts – I LOVE THIS SERIES!!!! That's all I have to say.
Plot – ★★★★★ There's a plot twist or complication about every five pages and I loovvveee it.
Characters – ★★★★★ I'm never going to let these characters go. I love them all.
Story world – ★★★★★ I want to visit this story world. (Maybe after all the fighting is done, though…)
Style – ★★★★★ Laini Taylor is a writing goddess and I wish I could have her skill.
Closing Thoughts – Go read this series. Right now. You need it in your life. I can't express how much I love this. So much.
(cover from GoodReads)