A 60 Second Review by Anne Brees
★★★★☆  (4.25)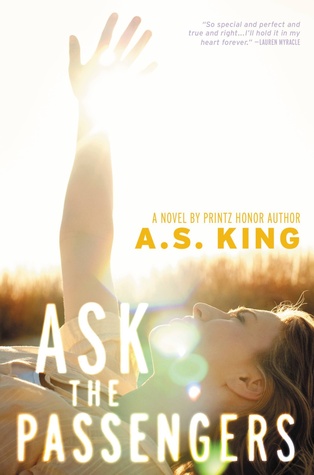 Genre – Young Adult LGBT+
Summary – Astrid Jones desperately wants to confide in someone, but her mother's pushiness and her father's lack of interest tell her they're the last people she can trust. Instead, Astrid spends hours lying on the backyard picnic table watching airplanes fly overhead. She doesn't know the passengers inside, but they're the only people who won't judge her when she asks them her most personal questions–like what it means that she's falling in love with a girl. (Summary from GoodReads)
Initial Thoughts – I fell in love with this book. It dealt with some very real topics in this society, such as accepting yourself and ignoring what others think of you. I believe that it's a really important book for teens to read.
Plot – ★★★★☆ The plot is a little predictable in some areas, as many young adult romances are, but that didn't stop me from needing to read it.
Characters – ★★★★☆ I connected well with Astrid, but many of the characters weren't complex enough for my liking.
Story world – ★★★★★ The story world that King chose for this novel was very important. Astrid is from New York, but has moved to the very closed-minded small town of Unity Valley.
Style – ★★★★☆ King's style was very easy to read and kept the story moving along. However, it was just missing a little something to make it truly great.
Closing Thoughts – If you are looking for a mix of romance with some deeper topics, this is just your kind of book.
(summary and cover from GoodReads)