A 60 Second Review by Anne Brees
★★★★★ (4.75)

Genre – Young Adult Science Fiction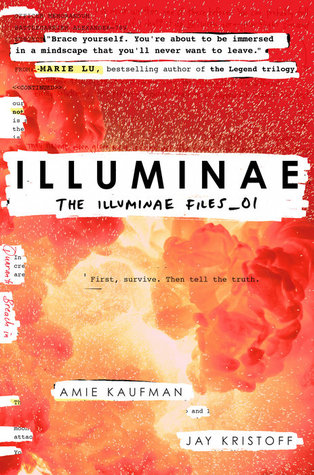 Summary – The year is 2575, and two rival megacorporations are at war over a planet that's little more than an ice-covered speck at the edge of the universe. Too bad nobody thought to warn the people living on it. With enemy fire raining down on them, Kady and
Ezra—who are barely even talking to each other—are forced to fight their way onto an evacuating fleet, with an enemy warship in hot pursuit. (Summary from GoodReads)
Initial Thoughts – This book is so cool. Honestly, so cool. It's formatted out of hacked documents, emails, IMs, interviews, and so much more and it's so interesting to read.
Plot – ★★★★☆ The book took a little bit for me to get into, mostly because the format made it difficult to connect with the characters. But once I got into the story about fifty pages in, I read it all day.
Characters – ★★★★★ I loved all of the characters so much. Every single one, even the bad guys. The authors have created all the characters perfectly so that you relate to every single one.
Storyworld – ★★★★★ The authors had every part of this storyworld planned out. They designed their own spaceships, after all. 
Style – ★★★★★ I loved, loved, loved the style of this book. The way it was put together was genius.
Closing Thoughts – Go read this book. Now.
(summary and cover from GoodReads)